Gaviota Overlook Expanding Arroyo Hondo Preserve
PROTECTING GAVIOTA OVERLOOK
Tucked into a box canyon along the Gaviota Coast, the Land Trust's Arroyo Hondo Preserve welcomes thousands of visitors each year to enjoy its trails, education programming, and rich biodiversity. Adjacent to Arroyo Hondo, the Gaviota Overlook is 48 acres of rolling coastal grassland along the iconic U.S Route 101 State Scenic Highway, one of the most magnificent examples of rural, coastal Southern California and among the last undeveloped in the southern region. Locals and visitors experience spectacular views of grassy hills and mountains, the Pacific, and impressive geological formations of the Santa Ynez Mountains. Until now, opportunities have been incredibly rare for the Land Trust to feasibly grow this network of preserve trails, programming, and public access.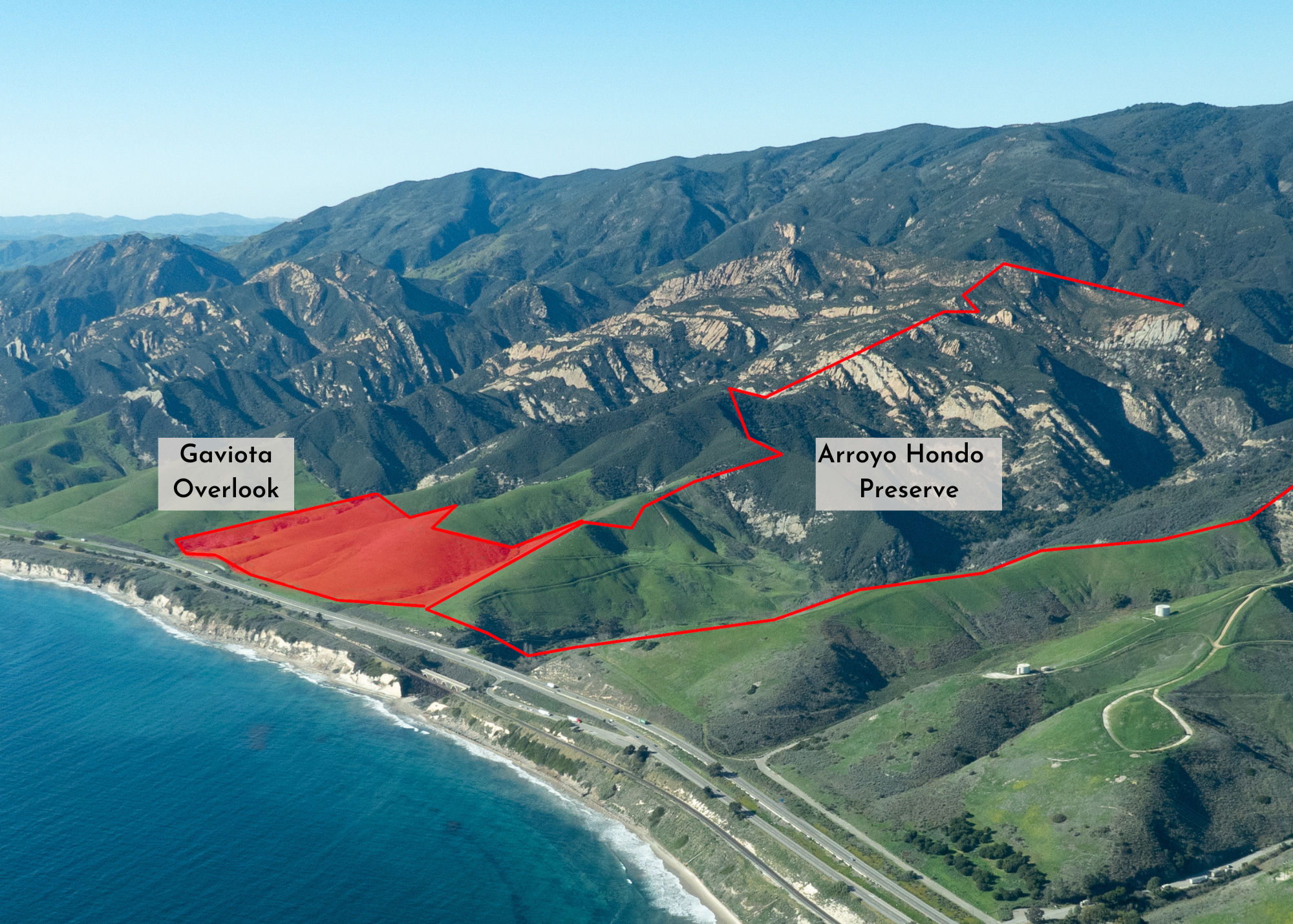 More Protected Wildlife Habitat, More Protected Public Space
Purchasing Gaviota Overlook allows the Land Trust to expand visitor access for the first time in twenty years. Adding new trails across these 48 acres not only enhances the visitor experience, but it sets up the potential for a more robust future trail network in Gaviota. The addition of new trails at Arroyo Hondo will increase educational opportunities for school children and individual visitors alike.
The rolling grassland of the Gaviota Overlook property adds a new, unique habitat to Arroyo Hondo, benefitting local plants and animals, and, importantly, extending connectivity as a wildlife corridor. Three watershed drainages on this property recharge the water table with winter rains while the grasslands provide carbon and nitrogen capture, both important to climate resilience. With conservation management of the property, the climate benefits are enhanced, and the community will be able to experience firsthand why conserving the Gaviota Coast matters.